Indiana Air Balancing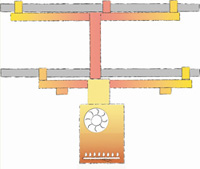 It's not uncommong to find a 30% - 50% difference in air flow between vents in your home. Air passes through the equipment and carries the heating or cooling inside. When there is a change in vents, the efficiency of your system is decreased.
Lindley HVAC can "see" the system performance and measure the the amount of air at each grille. Our Certified Air Balancing Technicians can then decide on the best option for creating the most efficient air balance available.
In its simplest form, air diagnostics and balancing is the process of testing and adjusting your air conditioning system to deliver the right amount of air to each room in your home. The actual Air Balancing process includes a number of related tests that determine the performance of your air conditioning and heating system.
Providing Air Balancing to the Following Areas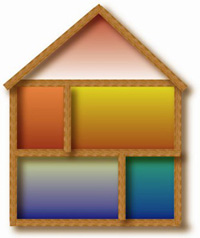 Hendricks County | Boone County | Marion County | Putnam County
Avon, IN - Brownsburg, IN - Pittsboro, IN - Jamestown, IN - Plainfield, IN - Lizton, IN - Whitestown, IN - Danville, IN - Lebanon, IN - Zionsville, IN - Advance, IN - North Salem, IN - Fayette, IN - Thorntown, IN - Bainbridge, IN - New Ross, IN - Roachdale, IN - Fillmore, IN - Speedway, IN - Indianapolis West Surburban, IN - Eagle Creek, IN